What do I know about what LAFS has been doing?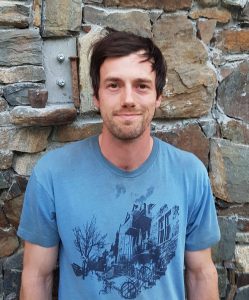 LAFS has accomplished a great deal in the short time since it grew out of the efforts of the SLRD's Agricultural Area Committee. Already it has identified and received grant funding from a number of sources and used it to deliver workshops providing useful instruction for both farmers and non-farmers. As well, LAFS has begun developing a "face" for the Lillooet agricultural area, and started to implement projects such as the nutritional coupon program and the abattoir feasibility study that will help not only the farmers in our area but its residents as well.
What made me want to join the board? 
Over a decade of spending time in the Lillooet area and now 6 years of living here full time I've come to love the Lillooet area and the people who have chosen to call it home. I worked at Fort Berens a few years ago and only recently identified that the most enjoyable part of that work for me was the sense that I was helping the community by sharing my passion for it from behind the tasting bar or at events, and hopefully helping to spur further interest in the area that would bring more tourists in due time. It's out of this that I have started trying to find new ways of engaging with the community and seeing what I can do to help with addressing the challenges that face it. My decision to join the board was also helped by the personal tie of our family farm down Texas Creek Road that is steadily making its way towards becoming a vineyard and winery.
What do I plan to bring to the LAFS Board? 
A notepad and attentive ear! Though I'm beginning to grasp some of the challenges facing farmers in the area and nationwide, I have a lot to learn about the full scope of these issues and the variety of solutions that are arising to address them. Fortunately, it doesn't require the economics degree I have to understand concepts like the importance of economies of scale in agriculture, but I hope that I will be able to use the ability to frame problems that I developed while undertaking my degree to help contribute to clarity in the board's discussions and thought processes.
What part of the LAFS mission am I most passionate about? 
As much as buzzwords are not my favourite, the part of LAFS I'm most excited about is the development and implementation of the "agri-tourism" strategy plan. Based on what I've come to understand of BC's wine industry, the more that can be done to bring people into the region and face-to-face with those who are growing and preparing their agricultural products, the better. When people come to see the Lillooet region and its beauty, and have an opportunity to interact with the wonderful people who make it up, they'll be left with stories that they'll then take home and share with those they love (or simply post on instagram, haha). These types of visitors won't just be marketing for us either, they'll also be contributing to the local economy more broadly over the course of their stays; ensuring not just the viability of the agricultural sector in Lillooet, but also to the viability of Lillooet itself.
To be perfectly clear, I don't want to see Lillooet become the next Okanagan. Heaven forbid. However, it's important to try to bring more people into the region in order to realize the positive economic benefits that such visits could bring for Lillooet's businesses. I'm excited not only to see how LAFS will help generate such visits, but also to see the role it might play in trying to manage them into the future.
Future Thoughts
There's so much opportunity for growth! Moving into the future I see LAFS continuing to eliminate barriers to entry for new farmers by providing, perhaps, equipment sharing initiatives and centralized infrastructure for processing and storing of agricultural products. In particular, the stories of ice caves at the foot of our local talus slopes has led me to wonder whether it might be possible to construct such facilities on a larger scale. It's unrealistic to consider projects like these at this stage of LAFS's development, but we shouldn't let our dreams be constrained to too great an extent by reality!