In response to the challenges posed to small businesses and organizations by the COVID-19 pandemic the Squamish-Lillooet Regional District (SLRD), in partnership with Northern Development Initiative Trust (NDIT), has created the Regional Business Liaison position to provide support to small businesses and non-profits.
Meet, Mandy Rousseau, the new Regional Business Liaison for the next year.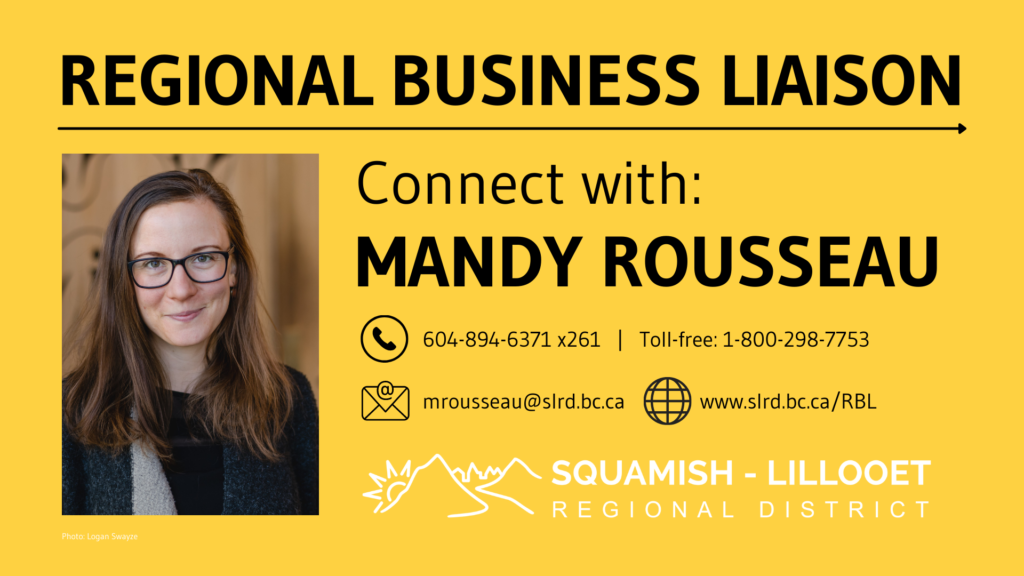 Mandy is here to help businesses and non-profits navigate the supports available during the pandemic and the following recovery period. She will provide one-on-one assistance to businesses and work in cooperation with different economic development organizations, to find and access the best available supports from Federal, Provincial, or other sources.
About her role, Mandy says:
"My one—year term is to act as a conduit between economic development teams, chambers of commerce, and the businesses, organizations, and associations that need support. With so much information and so many resources being announced regularly, I understand it can be tough to navigate the economic recovery relief programs. I am available to those who may need assistance sifting through all the relief programs and finding those that they are most eligible for."
For farmers, this service can save invaluable time that could be spent doing a thousand other things during this busy season! The position is funded by a grant administered by the NDIT, and will last until June 2022. Take advantage and connect with Mandy through the contact details provided.