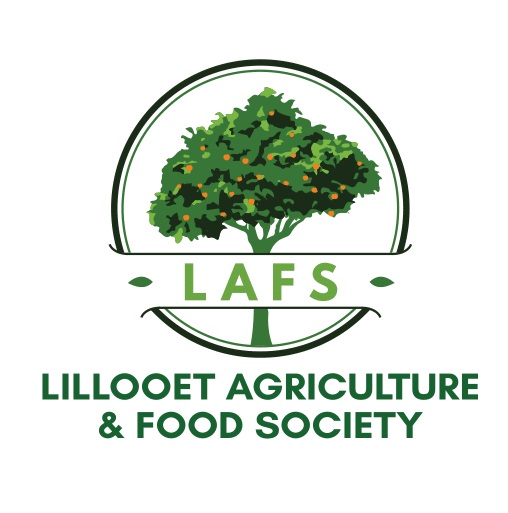 The Lillooet Agriculture and Food Society (LAFS) supports its local farmers, ranchers, growers and other passionate individuals who are building a sustainable food system to serve local communities, the province of British Columbia and beyond. Our work helps them do their work by:
collaborating on research, education and awareness initiatives that foster responsible growth of the agriculture and food system in the region;
opening up new opportunities and markets for local products and services; and
identifying effective ways to get healthy, delicious fresh local food to the world.
How L.A.F.S. Came to Be
The Squamish-Lillooet Regional District (SLRD) Area B, District of Lillooet & St'át'imc Agricultural Plan (Ag Plan) Working Group
created an independent non-profit society,
the Lillooet Agriculture and Food Society (LAFS),
to implement the Agricultural Plan and advance agricultural economic development in the Lillooet area.
The Ag Plan was the culmination of a year-long public dialogue concerning the future of agriculture in the Lillooet area. This Agricultural Plan is unique amongst agricultural plans in BC in that it was developed with extensive input from St'át'imc community members.
Significant input was also gathered from agricultural community stakeholders and the public – this is a plan made for and by the community.
Part 1 – Background Report
Part 2 – Vision, Objectives, Recommended Actions & Implementation