With the new season comes many changes, and LAFS has hired a new Executive Director. After nearly five fruitful years, LAFS wishes Sarah farewell as she moves on with new creative pursuits.
Meet Emily Jones, LAFS incoming Executive Director. As a visitor to northern St'át'imc Territory, Emily is grateful for the opportunity to share, learn, and grow alongside the local community. Emily grew up in the Elbow Valley in southern Alberta, and she joins LAFS with a background in regenerative agriculture, environmental consulting, and community food systems.
Emily understands food as a powerful tool to communicate, learn, and connect. Drawing from her experience working with food systems from the ground up, Emily intends to contribute to the advancement of integrated food system relationships and foster community led action.
Emily is pursuing a masters degree with Royal Roads University with a focus on regenerative food systems. Her thesis work aims to understand place-based strategies to enhance food system resilience in remote communities. She anticipates her academic work will highlight learnings that can support LAFS ongoing initiatives.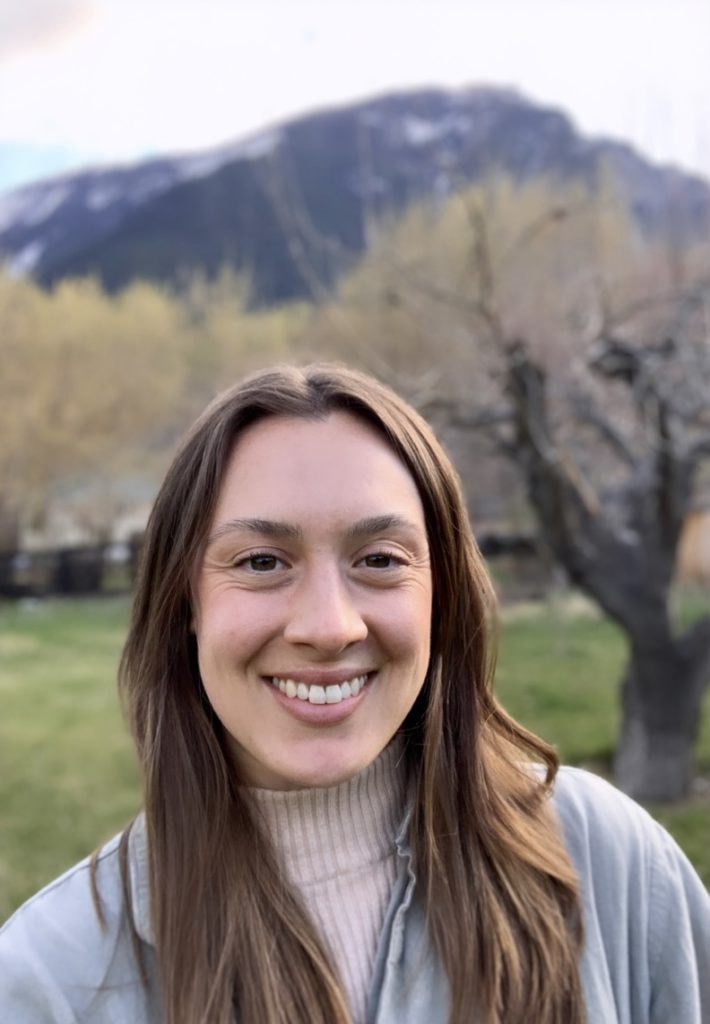 About the role, Emily says:
"I understand I have big shoes to fill, and a lot to learn from the local community. I'm feeling absolutely humbled by the geography and people in this space. I look forward to the opportunity to support capacity building to enhance local food initiatives and hope my perspective can nourish the ongoing work in the region.

I feel so inspired by the locals I've met so far and am grateful for the opportunity to contribute my energy and ideas. I'm looking forward to having collaborative office space in the Hub where we can connect in person more regularly!"
Connect with Emily: 403 614 3808
Lillooetagricultureandfood@gmail.com
@Lillooet_grown